HPSD offers students up to three make-ups per class each session for absences that were excused in advance. Please familiarize yourself with the details of our absences and make-ups policy below. If you have any questions regarding the protocol for having an absence excused or scheduling a make-up, please contact the office!
General Absence & Make-Up Policy & Protocol
As a courtesy, up to three excused absences per class are eligible for make-up each session, but dancers who do not participate in one of our special programs are not required to make-up their excused absences. If you wish to schedule make-ups for your excused absences, please be aware of these aspects of our absences & make-ups policy for the general student body:
Absences that are not excused in advance are not eligible for make-up.




To have an impending absence excused, simply call the office at (773) 493-8498 - leave a voicemail if your call is not answered 

immediately- or email admin@hydeparkdance.org. Tell the office administrator your dancer's full name, the name of the class from which he or she will be absent, and the date of the impending absence. As long as your call was received, your voicemail was left, or your email was sent prior to the absence in question, it will be considered excused in advance. 
 

Make-ups cannot be scheduled in classes that are already at capacity.


Classes that are at capacity are listed as "CLOSED" on the current class schedule.
 

Make-ups can be taken in any class of the same level or a lower level as the missed class.




A dancer in Pre-Ballet III may take a make-up in Pre-Ballet II or Pre-Ballet III but not Ballet I, for example.




 

Make-ups should be taken in a class of the same type whenever possible.




If this is not possible, these absences can be made up in a class of a different dance type at a comparable level, so long as that class is not at capacity.


For example, a student in Jazz I would not be able to make up an excused absence in Jazz II or III, as these classes are of a higher level than the students placement. Instead, this student may take a make-up in Hip Hop I, Modern I, or Ballet I.
 

Excused absences are eligible during that same session only.




Absences excused in the fall session are no longer eligible for make-up during the winter/spring session.


 

These policies apply only to absences from classes. 


Requests for excused absences from scheduled requirements for participation in a performance workshop - including rehearsals, costume fittings, and performances - must be submitted in writing directly to the Artistic Team (artisticteam@hydeparkdance.org) for case-by-case consideration. 

 
---
Absence & Make-Up Guidelines for SPECIAL PROGRAMS Students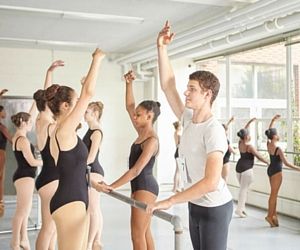 For dancers in our Special Programs - company dancers, scholarship students, and teacher assistants - it is essential that any absences from class be excused in advance and then made up at some point that same session in order to remain in good standing within your program.
Absences from regular classes may be excused by the office. Call (773) 493-8498 and speak with an administrator or leave a voicemail, OR email admin@hydeparkdance.org. 

Be sure to give the administrator the student's full name and the name and date of the class from which he or she will be absent. 


 
Absences from teacher assisting duties should be directed to your cooperating teacher. 

Please notify cooperating teachers by email with at least 24 hours' notice whenever possible. Little Dancers Program Director Jane Sawyer

 (jsawyer@hydeparkdance.org), who oversees the Teachers' Assistants program, should be copied on these emails. 
 
Requests for excused absences from company classes, rehearsals, or other requirements must be sent in writing to your level-specific company director and artisticteam@hydeparkdance.org. 

See your Company materials for level-specific Company leader emails.
---
Absences from Performance Workshop-Related Obligations
If your dancer falls ill or some other unforeseeable conflict should arise, and you wish to request an excused absence from a rehearsal, costume fitting, performance, or other performance workshop requirement to which your dancer has committed, such requests must be communicated in writing to the Artistic Team.
Please direct all requests to artisticteam@hydeparkdance.org.
Your patience is appreciated. 
It is only natural to want to know as quickly as possible whether any potential workshop-related absences will be excused, but please bear in mind that performance workshops are very demanding of the Artistic Team's time; responses may take several days. If you are unsure whether the Artistic Team has received your inquiry, you may follow up with the office administrators at
admin@hydeparkdance.org
.